"A ride on a sly laugh, no one knows it is litchi." The poet Du Mu used such a poem to describe the scene of transporting litchi in the Tang Dynasty. Today, our protagonist Zhu Guangwu, a truck driver from Hebei, is also involved in litchi.
When he was a young man, he devoted himself to the transport industry. After starting his light truck and initially developing a light truck, he now has two Dongfeng Tianlong trucks. Both vehicles are equipped with Dongfeng Cummins engines. Reliance on Dongfeng Cummins. At present, Master Zhu and his wife are engaged in transport work in the form of couples and vehicles. From Haikou to Beijing's Xinfadi, they cross the mountains and rivers. They are responsible for sending fresh lychees to the capital.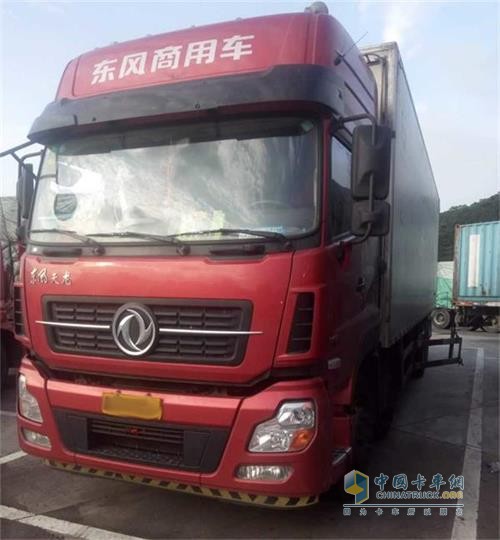 Master Zhu's Dragon Truck
The reporter from China Truck Network met with Zhu Shifu because of a WeChat message: My Dongfeng Cummins 360 overcame Renault 350.
How to win? The curious reporter communicated with Master Zhu and learned the details. Zhu told the China Truck Network reporter: This time the "PK" was with another teammate. Our two vehicles were all loaded with trucks for the first four to the eighth. The route was also from Haikou to Beijing. The couple used both of them. Dongfeng Cummins, the other two drivers used Renault 350. I spent 47 hours in Beijing during the entire transportation process. The other person was 2 hours late. Don't underestimate the 2 hours. For Litchi it may have a completely different taste and freshness. This time, I burned about 3,600 yuan of oil, and the other party used 4000 yuan of oil. In terms of speed and fuel consumption, I performed better than the other side, and it was almost "completely explosive".
The most important thing for the delivery of fruit is freshness, which also imposes stringent requirements on the timeliness of transportation. Master Zhu said that the use of Dongfeng Cummins has never worried about the timeliness of transportation. "I've changed the car I'm driving right now. The original 4.44 speed drive axle was replaced by a 3.9 speed ratio, and the low speed rear axle combined with the original 360 hp Dongfeng Cummins ISL engine, absolutely no speed. It can be said that even if the horsepower is higher than my car on the highway, it will be able to exceed the current average length of one-hour transport time is almost 48 hours, the timeliness of transportation has improved, and the owner of the cargo is even more reassuring to us." Zhu told Chinese trucks Net reporter.
The power of the engine became the guarantee for the timeliness of Zhu Shifu's transportation, and the fuel economy was a bonus for Zhu Shifu's selection of Dongfeng Cummins.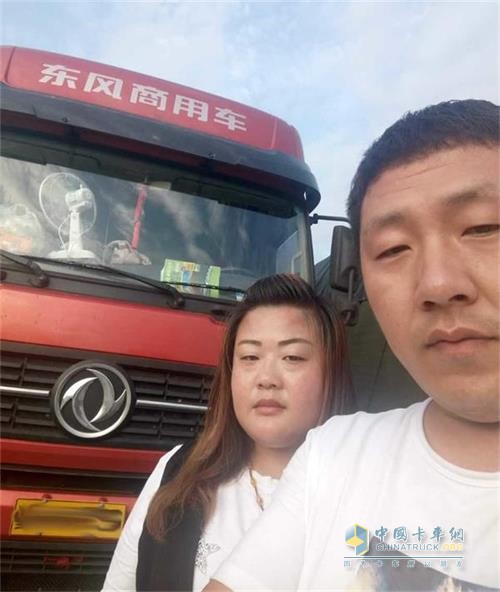 Photo of two husband and wife at Tianlong
Running more than 10,000 kilometers per month, it can save more than 1,000 yuan. According to the China Truck Network reporter, the transportation route from Haikou to Beijing is nearly 2,800 kilometers, and Zhu Shifu has to run 4-5 miles every month, and the total transportation distance should exceed 10,000 kilometers. Zhu Shi introduced: My driving habits are generally to keep the engine at 1400 rpm, the speed can reach 80km/h, the calculated unit cost of oil is about 3700, and the fuel cost of other people in the team should be nearly 4,000. In this way, I can save 300 yuan in oil at a glance, and save 1,200-1,500 yuan in one month. If the goods to be transported are not in a hurry, it can be even more economical to run at economic speed.
As a loyal fan of Dongfeng Cummins, Master Zhu once called Dongfeng Cummins' 400 service hotline. As a result, the service station got in touch with him in less than 15 minutes. Such a high efficiency even Zhu himself feels incredible. In addition, Master Zhu learned that Dongfeng Cummins has more than 2,000 service outlets nationwide and hundreds of key service outlets. Therefore, in the after-sales service, Dongfeng Cummins can really relieve users of their worries.
It is said that truck drivers who travel long distances are the hardest, but Master Zhu has his own moment of happiness.
In the above, we also mentioned that Zhu is working with his wife to do transportation work, which saves the cost of hiring a driver. However, it is not a matter of cost to let Zhu Shifu feel happy, but he can experience the taste of home in a different place. Zhu told the China Truck Network reporter: Because of all year round sports cars, have been reluctant to eat rice in the hotel, so we two people bought a gas stove, can cook in the car, more at ease and more clean, and better than the restaurant's food To eat, the most important thing is to feel the feeling of home, and sometimes it is still very happy to think back.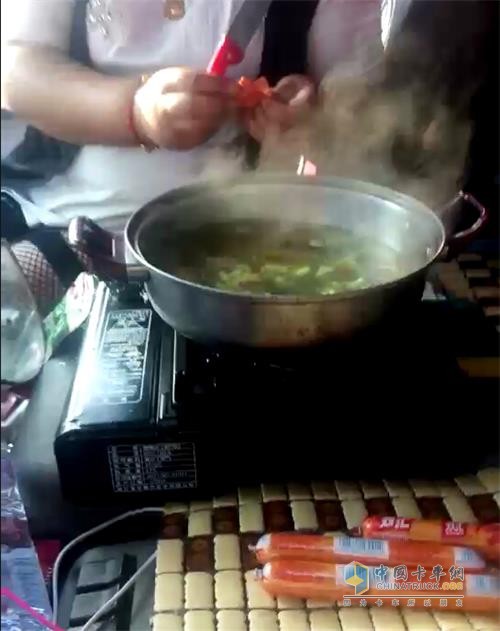 There is also a taste of home in the car
Happiness may only occur in an instant, depending on whether or not you can find it. From the conversation, the reporter can feel that Zhu is a man who is good at discovering happiness. Just as he had decided to buy Dongfeng Cummins and has always trusted it so far, Master Zhu himself believes this is a happy and wise choice.
Tips: Because the vehicle configuration of the master Zhu in the article has changed, users are requested to choose the most suitable configuration according to their own transportation routes.
We are putting most of our resource and effort into Ratchet Straps and their accessories.
Besides ratchet buckle,straps,what else is missing?
Yes,End Fittings,so here are what we strongly suggest-U Hooks.
This special one is not like Others,you might see this much more often in some transport vehicles,big trucks or trailers.
And yet,here are also various sizes for you suck like 1.5'',2'' and 3''.
Please source these accordingly or ask us for professional advices.
U Hooks
Metal U Hooks,Steel U Hook,Galvanized U Hooks,Claw U Hook
WINNERLIFTING(H.K.)INT'L TRADING LIMITED. , https://www.massagebeds.nl