Going out, everyone is most worried about the lack of power in the mobile phone. Although the fast charging technology is developing very fast, it still needs the help of charging treasure to solve the urgent need. However, the latest research shows that lithium batteries with asphalt support will charge faster, which is 10 to 20 times faster than the current charging speed.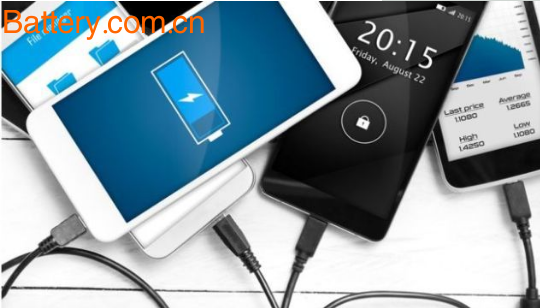 Researchers from Rice University in the United States extracted carbon from asphalt and then mixed it with graphite nanoribbons and coated with a layer of lithium metal. The results show that this asphalt-built battery can be fully charged in a matter of minutes, while asphalt prevents the formation of deposits that shorten battery life.
The lab professor who is developing the battery said, "We can fully charge the battery in 5 minutes instead of two hours or more as usual."
In addition, in the experiment, they found that the battery production process is simpler than the previously developed fast-charging battery. The research team has done hundreds of charging and discharging experiments to ensure the stability of this battery technology.
However, Ben Wood, an analyst at consulting firm CCS Insight, questioned Rice University's research. He said that from the perspective of physics, it does not support fast battery charging.
However, there are still many technology companies that are researching fast-charge batteries. For example, battery startup startup StoreDot announced that it will introduce fast-charging batteries in 2018.
According to Magnesium, as our demand for batteries becomes larger and larger, fast charging is really necessary. As Stuart Miles, founder and CEO of technology news site Pocket-lint, said, "It would be a great achievement to improve the life of our mobile phone or computer like an electric car."
China Industrial Wood Chipper,Solid Waste Crusher Machine,Waste Wood Cutting Machine,Solid Waste Crusher, we offered that you can trust. Welcome to do business with us.
Palm Crusher .Our GQJ series double rollers shearing crusher absorbs the quintessence of shearing crusher from abroad. We design and produce it as per the fibrous raw material processing industry. It absorbs double rollers differential speed flower knife structure, so it solves the problems of easy winding and hard cutting for fibrous raw materials. It has the following features: high efficiency, energy conservation, low-loss, no noise and no dust. This crusher is our careful researches, domestic initiative new product, and reach the international advanced level.
Waste Crusher.Double rollers shearing crusher is the best choice for easy winding and hard cutting fibrous raw materials. It is widely used in energy industry, chemical industry and environment-protection field. And it s the ideal crushing equipment with low investment, high profit and no risk.
Solid Waste Crusher
Industrial Wood Chipper,Solid Waste Crusher Machine,Waste Wood Cutting Machine,Solid Waste Crusher
Shandong Yulong Machine Co.,Ltd , https://www.yulong.cc