Recently, Michelin (China) Investment Co., Ltd. was awarded the title of "2014 China's Best Employer of the Year" and "2014 China's Best Human Resource Model Enterprise - China's Best Staff Development Plan Model Enterprise". Michelin has won high recognition from professional organizations for its excellent talent strategy, effective talent attraction and appointment plan, active employee development and training, forward-looking performance and salary system, and corporate culture construction that promotes employee cohesion.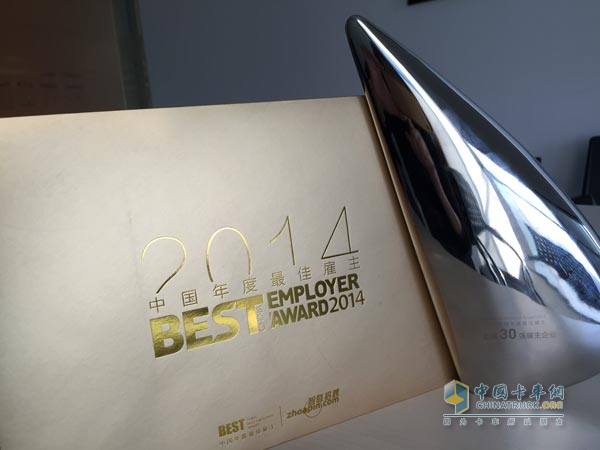 Michelin won the "2014 China's Best Employer of the Year" award
"Can win two awards at one stroke, reflecting the success of Michelin's implementation of the right human resources strategy in the Chinese market. As a responsible company, Michelin will aim to improve the well-being of employees and promote personal development. Just like ours The founding spirit of "leading the way to progress," said that this is a mutual commitment between the company and its employees, expressed the company's determination to provide employees with career development opportunities and expectations and care for employees." Michelin (China) Investment Co., Ltd. President Wan Neng Yi said.
In order to better realize the mission of sustainable transport development, Michelin has been developing the Michelin Performance and Accountability Charter with "Five Respects" since 2002, and introduced the company's six cores in 2012. One of the strategic goals is "commitment to employee well-being and development." In different aspects such as recruitment, career planning and training, Michelin continues to pay attention to the career development of employees, cultivate diverse talents, and make progress together with employees.
Unlike many other companies, Michelin's new employees will undergo months of on-boarding training and professional courses at each stage, not only the training of work skills, but also the transmission of corporate values. In addition, the company's "partnership system" has arranged for each new employee another old employee of other departments, like the siblings "to bring new and old" to eliminate the strangeness of new employees. At the same time, through a comprehensive training system to meet the requirements of employees' positions, according to statistics, Michelin has provided an average of 940 thousand hours of professional skills training per year to more than 7,000 employees, in order to develop the potential of employees and improve their all-round capabilities. For the future professional development, make full preparations.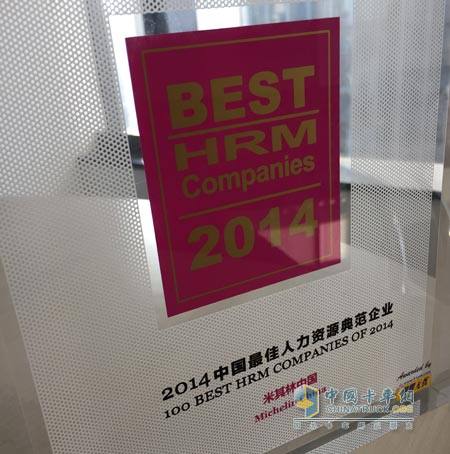 Michelin won the title of "22014 China's Best Human Resources Model Enterprise"
In Michelin, every employee has a career manager to track their development regardless of their position. The career development path for each Michelin employee will be jointly developed by the employee himself, the department manager, and the career development manager. The career development manager assumes the role of employee career development consultants. Based on their understanding of individuals, occupations, training and job opportunities, they help employees to achieve the best match between personal development and business needs of the company. Michelin Talent System The central link. In addition, Michelin also through innovative rotation mechanism allows employees to switch between different departments, different regions, different countries and different professions, and fully play the potential and value of employees.
Since the establishment of the first mainland representative office in 1989, Michelin has over 8,000 employees in China, 4 factories in Shenyang and Shanghai, 3 R&D institutions in Shanghai, and 8 regional sales offices throughout the country. Department. Talent construction is one of the cornerstones of Michelin's success in China. Michelin's open and flexible employment concept, comprehensive professional development plan, and corporate cultural development with rich history have enabled each employee and company to achieve common development.