"Only a few orders are not enough!" Talking about overseas brand building, Zhang Gengsheng, assistant general manager of the Shandong Heavy Industry Weichai Group and head of international operations, emphasized the idea of ​​long-term cultivation. "Local manufacturing is just one of them. Small steps."
Word of mouth is "quantity" piled up
"I decided that the machines that need to be replaced in the future will be replaced by Weichai." A Vietnamese ship machine customer was excited to report to Weichai's sales office in Vietnam. "Compared to the Japanese machine (ship) I used before, Weichai The product can save a thousand liters of oil per week. I figured that the fuel savings from the province would be enough for me to buy a new engine in half a year."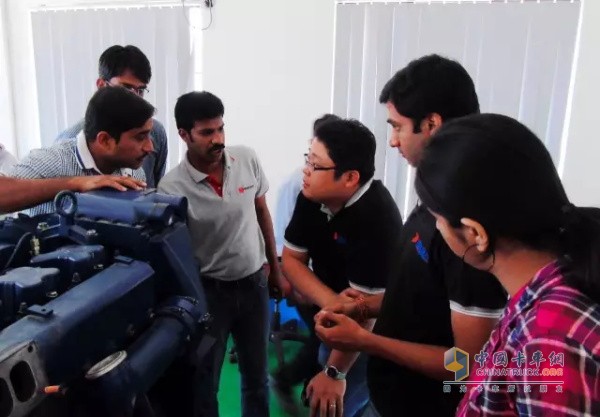 Weichai sales staff and foreign service personnel training exchange
"Market recognition and customer recognition are the 'marks' of a brand." Zhang Gengsheng said, "What is a 'brand imprint'? Whenever a brand or company name is mentioned, everyone reacts in a quasi-reflexive manner. The 'first impression' of a vehicle is like BMW when it comes to handling cars, and we think of Volvo when it comes to the most 'safe' cars."
"How to achieve market awareness? Here we must first have a concept of 'quantity'." Zhang Gengsheng further explained that, "I say 'quantity' here, not only refers to a certain amount of accumulation, but also includes quality recognition. Quantity is 'buy much' and quality is 'customer says'."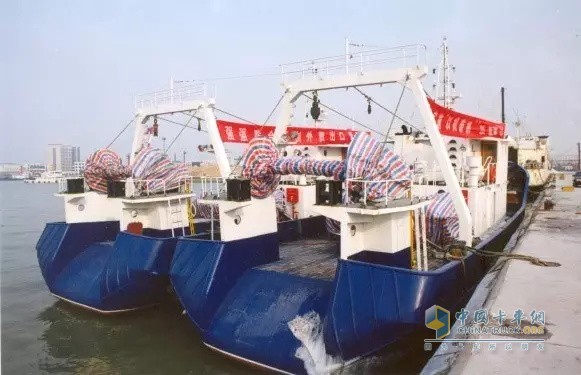 The first delivery ceremony of Weichai export trawler to Morocco
He said that the general sub-sectors specific to the engine sector, such as marine engines, engines for construction machinery, and engines for agricultural equipment, etc., must at least allow sales to exceed 50,000 units, which is considered to be an initial quantitative aspect. Accumulation; As for quality, customers say that it is really good, not that they say it well.
"As for the overseas operations of our marine engines for the past few years, we have already achieved a cumulative number of 400,000 units and formed a 'consensus of fuel economy and reliability' among overseas customers. This is typical. An example."
Zhang Gengsheng concluded: "We have done a series of work around 'quantity' in order to create a 'brand imprint' in the market and customers. In plain terms, we just hope that we will accumulate a certain amount of quantity and quality to overseas customers through the previous period. Leave a good impression of 'high cost performance.' We internally summed up ourselves as 'trade lead'."
It's not a matter of signing a few orders
"Overseas customers are not a blank sheet."
After dealing with overseas customers for many years, Zhang Gengsheng said with emotion that "especially in this era of ever-widening economic globalization, global brands are participating in competition. This has virtually brought us some "brand imprints". Potential pressure: On the one hand, compared with other big international brands such as Europe and the United States, we are lagging behind in entering the international market, and people have taken the lead in the international market and the minds of consumers, and have left a better 'First impression', we would like to win the favor of overseas markets and would have to compete with them on the same stage. This is definitely more difficult than direct access to blank markets."
"On the other hand, at present, the impression of Chinese products in some overseas regions still remains in the initial state of 'low-end', 'low-quality' and 'cheap'. This negative 'inherent impression' has to be faced in our overseas business development. problem."
Weichai Group has explored the breakthrough path around the "full-fledged" frontier of "local landing" - pushing the relevant links to the frontline of overseas operations.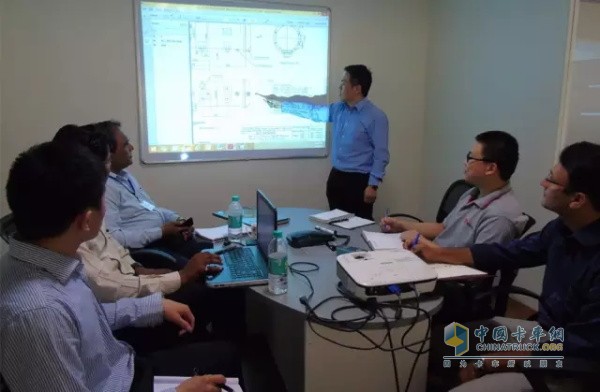 Weichai and Indian company technology, sales team seminar
"Weichai's overseas teams are not simply sales teams. We have built a responsive and complete system around our products. Under the backdrop of global competition, prices, quality, and even service levels are becoming more and more transparent. It's a reaction speed," Zhang Gengsheng emphasized. "It's not as simple as building a factory in the local area to produce several machines. So, it takes a long time to work. That kind of 'sign a few good orders and you feel that you can base yourself on overseas markets' Short-sightedness will not work, and if we want to be a real overseas industry, we must lay a solid foundation."
"Not to say that I translated the Chinese specification into English." Zhang Gengsheng explained that "an important aspect of the 'all-factor' frontierization is the localization of standards, and there are many places that need to be invested and improved. Take the road conditions, The road conditions in Vietnam are very different from those in China. This requires us to do experiments on the ground from the R&D stage. If you test at home and use domestic testing standards to guide overseas production, there will be mismatches."
The process of localization is a process that spans potential customers from "recognizing Weichai" to "choosing Weichai".
Forced the management of the company to improve
"The process of doing 'quantity' is also a process of collecting information to provide reference for later decision-making. This is a far-reaching aspect. We are not saying that any overseas market has to build a factory, or it has to be flexible according to the actual situation. Decision-making," said Zhang Gengsheng.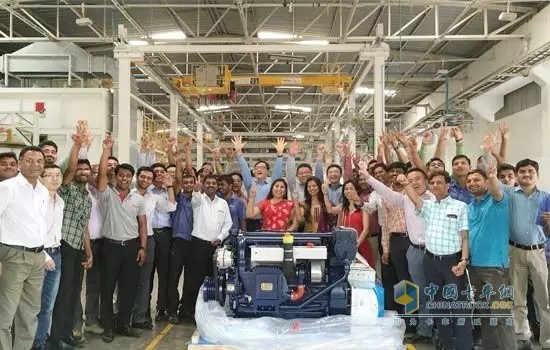 The engine manufactured by Weichai in India was first exported abroad
He mentioned that machines built by Weichai Group in India can be sold "in the nearest vicinity" to Bangladesh. Compared to shipping directly from the domestic market, this "closest settlement" approach can significantly save a series of transaction costs, including transportation costs.
According to him, based on the local manufacturing of overseas operations, Weichai Group has summarized a variety of development models such as technical output, cooperative production, and self-built factories. Among them, the technical output mainly relies on the local capital strength, and it is most comfortable for enterprises that exploit overseas industries; cooperative production can make full use of local people's ability to control and follow up policies.
"Overall, mature markets such as Europe and the United States have become increasingly rational in their pursuit of brand names and have focused more on the actual effectiveness of their products; Japan and South Korea are also mainly looking at quality. The recognition of brands in emerging regions such as Africa and the Middle East remains relatively subjective. In some cases, there is even a phenomenon of blind recognition of 'only brand names'. It is not so easy to deal with them, but more effort is needed." Zhang Gengsheng analyzed, 'This is just the opposite of what we expect with conventional thinking. ."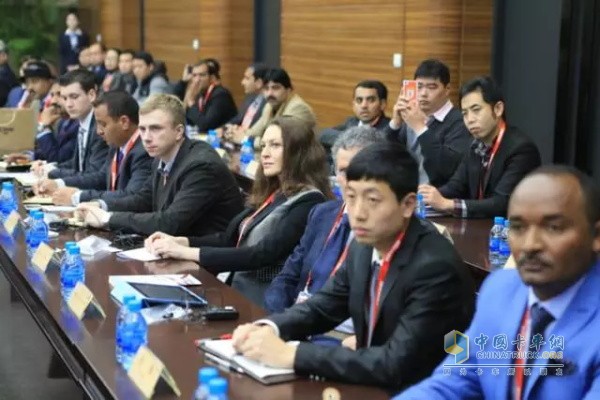 Weichai overseas agents, dealers business conference
"In some overseas regions, problems have arisen with machines that have been bought in Europe and the United States. People feel that they are 'bad luck themselves' and that they are "incidents"; when they buy a product that our country produces, they feel that it is a matter of course and it's normal. ''No problem is not normal'."
Zhang said more firmly to reporters, "This requires us not only to produce products and services that are as good as those of Europe and the United States, but also to exceed them, in order to gain recognition in overseas markets. It is still very good for companies to continuously improve their creativity and technical level and management capabilities. Overseas business still has a long way to go, there is no shortcut, only companies themselves jump out and enter a new height."
SME Rubber Pump Parts are made of black natural rubber. For different wet-end parts, there are different materials.
For instance, there is standard impeller rubber, suitable for superior erosive fine partical slurries, and anti-thermal breakdown
rubber which is intended for use as a linder material in slurry pumping applications.
pH value of the slurries that rubber pump parts can standard ranges from 2~4.
Features
1. Scientific design based on hydraulic theories;
2. Strict manufacturing procedures and professional QC personnel;
3. Various materials for different applications, like R08, R26, R33, R55;
4. Long service life


Structure of Rubber Slurry Pumps:
Below is the construction reference picture of rubber lined slurry pumps.
Wet-end spare parts of rubber slurry pumps are: impeller, cover/frame plate liner, throatbush,
and frame plate liner insert for bigger pumps.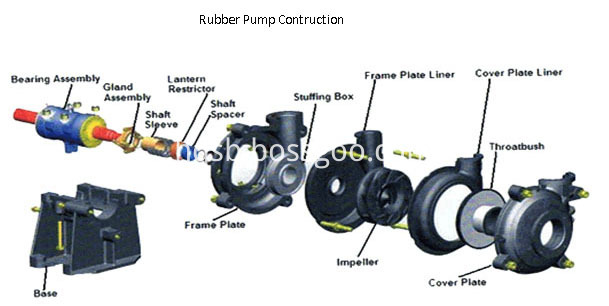 Rubber Pump Parts
Rubber Pump Parts,Warman Interchangeable Spare Parts, Pump Replacement Parts,Pump Components
Shijiazhuang Minerals Equipment Co., Ltd , https://www.smepump.com