Nu Hanwu, chairman of the National People's Congress and chairman of China's Hualing Xingma Automobile Group, recently proposed the "Proposal on the Development of Methanol as a Fuel for Heavy-Duty Vehicles." The details of the proposal are as follows: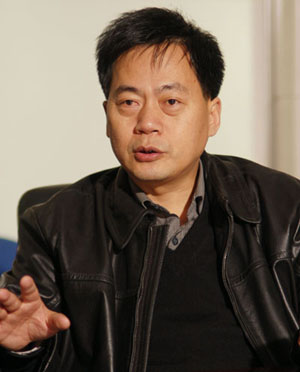 As the economy has entered the new normal, some industries have encountered greater difficulties, especially the methanol industry has been greatly affected. It is understood that China's methanol production capacity has reached 70 million tons, accounting for more than 70% of global production capacity. However, because of the limited demand, the output is less than 50 million tons and there is a large surplus of production capacity. In addition, China's methanol market is also affected by low-cost methanol from abroad, and the situation is even worse. Methanol production in China is more prolific in coal-rich regions such as the western regions where products are relatively monotonous and methanol is an important coal upgrade product. There is a large amount of land transport in these areas, mainly relying on heavy trucks, which consumes a lot of diesel each year. China's oil resources are insufficient. Last year, the dependence on imports has exceeded 60%. The increasing oil demand year after year has brought about an important impact on national energy security. On the one hand, there is a serious excess of methanol production capacity. On the other hand, there is a serious shortage of oil production. Form a special phenomenon in China's energy supply side.
<br> <br> methanol
problem
known as wood alcohol, is only one carbon atom and four oxygen atoms and one hydrogen atom. Methanol is a liquid at normal temperature and pressure, which is convenient for transportation and filling, because it contains oxygen and it is clean and smokeless when it is burned. The Ministry of Industry and Information Technology has started a methanol vehicle pilot project since 2012 and is currently conducting 'four provinces and one city' in Shanxi, Shaanxi, Gansu, Guizhou and Shanghai. The pilot results show that there is no insurmountable technical obstacle to the use of methanol as a vehicle fuel. However, since the pilot experiment, although the technical problems in the application of methanol in heavy vehicles have been well solved, the progress in the application of methanol in the pilot process of heavy vehicles has been advanced because heavy vehicles do not have the advantage of passenger cars as a policy support for taxis. Always slower. Heavy-duty trucks are the main force of China's land transport and have a large displacement. A vehicle's fuel consumption is 5-10 times that of a taxi and 40-50 times that of a domestic vehicle. Therefore, it is of great significance to promote the use of methanol in heavy vehicles.
The first is to reduce soot particulate emissions. Heavy-duty vehicles are all diesel vehicles, and the smoke emission caused by smoke during rapid acceleration is an important component of particulate matter in the air. Methanol blending can significantly reduce soot. In addition, the latent heat of vaporization of methanol is high, and it can significantly reduce the nitrogen oxide emissions when it is burned. The current technology shows that diesel fuel blended with methanol can be used without the aid of urea to meet the National V emission standards.
The second is more rationalized logistics and transportation. In many areas of China's rich methanol production, diesel is often lacking, such as Shaanxi Yulin, Guizhou Province and other places. Diesel in these areas is imported from the outside, and then diesel is consumed to transport the methanol. If heavy-duty vehicles are converted to methanol fuel, they can reduce these unnecessary capacity, reduce costs and save resources.
The third is to help protect China's energy security. China's energy resource endowment is "low oil and gas, relatively rich coal." China's coal-to-methanol technology is mature and its production resources are extensive. Not only coal, coal bed gas, coke oven gas, and biomass can be used, but even carbon dioxide can be used. The use of natural gas and shale gas in the international production of methanol has great potential, and it has the potential to be used in our country.
The fourth is to facilitate the digestion of methanol surplus production capacity. China's methanol production capacity and output all rank first in the world, and currently the excess capacity of methanol is over 20 million tons. If methanol is used in heavy vehicles, for example, a 10 litre engine of a mainstream transport vehicle is used. The fuel consumption of the vehicle is generally 40 liters/100 km, the average annual mileage is 150,000 kilometers, and 60,000 liters of diesel are consumed. If methanol is used instead of 30% diesel, then 2 liters of methanol will replace 1 litre of diesel and 40,000 liters of methanol will be needed. There are millions of such vehicles in the country. If 1 million vehicles use methanol, 31 million tons of methanol will need to be consumed. In this way, not only all the remaining production capacity of methanol is digested, but also contributes to China's energy security and energy. It also saves a lot of unnecessary capacity and the pollution and emissions caused by it, reduces the consumption of 10 million tons of diesel fuel, and at the same time helps ease the difficulties encountered by the coal industry. It is of great significance to develop and promote the use of methanol in heavy vehicles.
<br> <br>
recommended
to increase scientific awareness and education on the nature of methanol. Over the years due to the poisoning incident caused by the production of fake alcohol in methanol, people still have some misunderstandings about methanol fuel. It is safe to use methanol as fuel. In 2013, the China Center for Disease Control issued a report stating that its toxicity is comparable to that of gasoline. Methanol dissolves in water and accidents can occur with water. Gasoline must be sand or dry powder fire extinguishers. Methanol leaks into the ground or into water bodies and can be quickly degraded by microorganisms in the natural world. It is friendly to the environment.
Expand or relax restrictions on heavy vehicle operating areas. The heavy-duty truck logistics is mostly operated across provinces and regions. The current methanol pilot of the Ministry of Industry and Information Technology requires operation in prescribed regions and regulations, and it cannot meet the requirements for heavy-duty trucks. As long as the pilot meets the requirements of the vehicle, it is recommended to release the operating area restrictions.
Heavy vehicles are encouraged to use methanol fuel. China's methanol production technology is mature and its output is huge. At the same time, it has the ability to produce and manufacture all the equipment required for methanol production. Among the bulk fuels, methanol is the only product with pricing power in China. Its huge output has the conditions for replacing oil on a scale. Compared with petroleum fuels, methanol emits much less carbon dioxide. According to calculations, if 30% methanol and diesel are blended, it can reduce carbon dioxide emissions by more than 10%. In addition, the use of methanol mixed with burning, without the help of urea can achieve more than 4 national emissions regulations. It is recommended to promote the use of methanol in heavy vehicles to form a diversified fuel system featuring China's energy resources, and to contribute to safeguarding the country's energy security.
We have three models of Steel Bar Cutter, steel bar cutter machine lt40, lt42, lt42, which can cutting round steel bar with diameter 6-36mm, 6-40mm, 6-40mm and deformed steel bar 6-38mm,6-40mm,6-42mm. This machine can be applied to cut the normal carbon steel rod, hot rolled steel, deformed bar, flat steel, square steel and angle steel in machine processing and construction projects.
Rebar Bending and Cutting machines are able to cut and bend metal or steel-reinforcing bars of various dimension. The versatility of Hoppt rebar benders and cutters makes your bending and cutting job fast and easy, thus higher productivity and reliability. The bender is able to bend metal or steel bars up to a maximum diameter of 35mm while the cutter could cut up to a maximum of 43mm with good accuracy. Engine options are available for different job site requirements.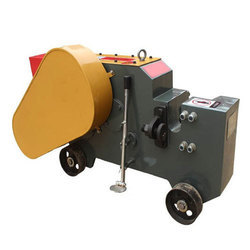 Features:
• Maximum reliability and productivity

• Easy to service

• Accurate cutting to various lengths

• Suitable for reinforcement bars up to 43mm diameter

STEEL BAR CUTTER LT42D

CUTTING CAPACITY

6-40 mm (ob ≤450N/mm2)

6-36 mm (ob ≤650N/mm2)

FLAT STEEL

70 x 15 mm

ANGLE STEEL

50 x 50 mm

TYPE OF MOTOR

Y2 100L-2

MOTOR POWER

3 KW-2P

MOTOR SAFETY

IP44, IP54, IP55

MOTOR ROTATION SPEED

2860 R/min

CUTTING SPEED

48 T/min

WEIGHT

495 Kg.

EXTERNAL DIMENSIONS

1100*500*900 mm

CERTIFICATION

2006/42/EC - 2006/95/EC / ISO 9001:2008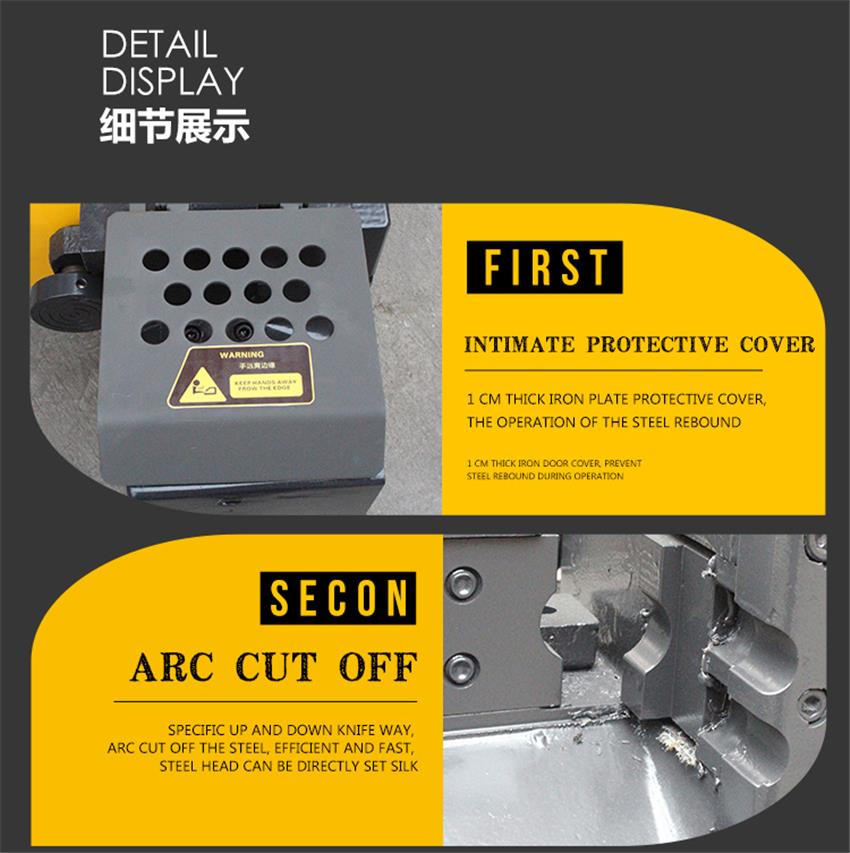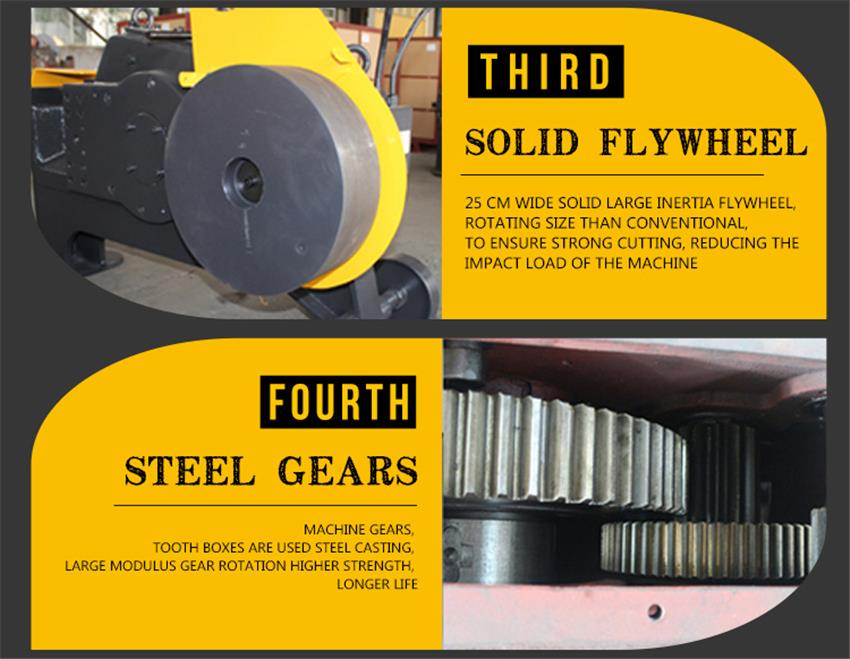 Our company: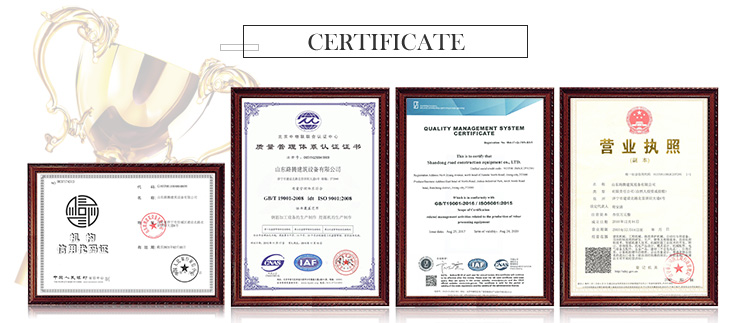 Shandong Luteng Machinery Co., Ltd. is a professional Construction machinery, road machinery, earthwork machinery, engineering machinery manufacturer in China, which was established in 2002 and located in the hometown of Confucius and Mencius -Jining City, Shandong Province.It is one of the machinery manufacturing bases of China . Our main products are: CNC Stirrup Bending Machine, Double head bending machine, Cage Welding Machine.Construction machinery, road machinery, earthwork machinery, engineering machinery and so on.

The company has a strong research personnel, with rich experience and the production of innovative thinking. We are able to provide our customers top quality products, competitive price, fast delivery and satisfactory service.We also can customize non-standard machines according to your requirement.

Meanwhile, we can also offer overseas installation, training, maintenance, commissioning for each client and confirm they can operate Luteng machine properly and enjoy the high performance and best service during operation.

We sincerely welcome domestic and international public communication calls and inquiries.
Hopes our absolute sincerity cooperation, creates magnificently on the basis of mutual benefit, create brilliant!
Bar Cutter
Bar Cutter,Metal Rod Cutter,Rod Cutter,Bar Cutting Machine
Shandong Luteng Building Equipment Co., Ltd. , https://www.lutengmachinery.com