With the rapid development of the domestic transportation industry, light trucks have occupied half of the truck industry. More than 40 light-card companies have competed in the country. It seems that the situation is chaotic. But in fact, only Beiqi Futian, Jiangling, Qingling, Dongfeng, FAW Hongta, Jianghuai, Yuejin and other seven strong manufacturers are all overlords. According to relevant data, the market concentration of these seven manufacturers has reached nearly 90% of the light truck industry.
Three different brands work together to build the world's largest trucks and light trucks
<br><br> At the 2014 business conference held by China National Heavy Duty Truck Light Trucks Division, Wang Dechun, Executive General Manager of China National Heavy Duty Truck Light Trucks Division announced: "In 2013, Sinotruk light trucks The total sales volume of the business division (Jinan Light Truck Base + Zhongqi Heavy West Company) exceeded 8,000. In 2014, the sales target of the Heavy Truck Light Truck Division was 20,000 units; by 2015, the heavy truck light truck business unit's year Sales volume will reach 25,000 vehicles." At the 2014 Business Annual Conference held by China National Heavy Duty Truck Chengdu Ace Vehicle Commercial Vehicle Company. The meeting announced that it will increase its production and sales doubling plan again. In 2014, it will achieve production and sales of 60,000 vehicles.

Heavy truck light truck
How to match the above-mentioned "Light Truck Seven Qiong" to the deer market? China National Heavy Duty Truck chose to take the path of rapid expansion of mergers and reorganizations. From the historical trajectory we see that China Heavy Duty Truck has entered the light truck with several key turning points. The first is the acquisition of Chengdu Trump, the pieces of the light trucks and mid-light dump trucks in the southwest Bujuan; the second is to enter Fujian, construct the Haixi base in Yong'an City, and build the "Haixi Welfare" brand; the third is in 2011. In March, Jinan Truck Factory was established. At the end of the year, the HOWO light truck brand was released, and the "Iron Triangle" layout of Jinan Base, Fujian Yongan Haixi Base and Chengdu Trump Base was fully formed.
In 2013, how will the three brands, HOWO, Haixi Fuxi, and Huanghe, cooperate with each other to create the light truck industry? Cai Dong, general manager of China National Heavy Duty Truck Group, said in an interview with the media that Sinotruck will use the brand division of labor and regional market positioning to use the existing combination of resources. "The HOWO light trucks are required to cover the mid-end, mid-to-high end and high-end markets of domestic light trucks. However, we do not make low-end vehicles." According to him, the mid-range is equipped with engines such as Dachai, Xichai and other social resources engines. The mid-to-high end is a platform product equipped with the Isuzu 4JB1 technology engine, while the high-end HOWO is equipped with the Futian Cummins ISF2.8 and ISF3.8 advanced engines. .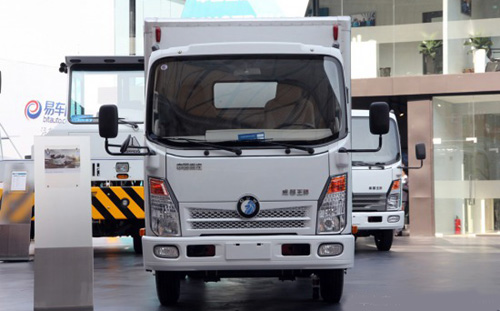 Heavy truck Chengdu ace light truck
Although heavy-duty trucks made CNHTC "elevated" and lifted it out of the dilemma of loss, it made China Heavy Duty Truck's "heavy duty" status. However, China National Heavy Duty Truck's performance on light commercial vehicles has been unsatisfactory, which has directly led to the failure of China National Heavy Duty Truck's strategic goal of building a full-scale commercial vehicle group of one million cars. China Commercial Automotive Network reporter believes that this should be summarized from the following aspects.
<br> <br>
products need innovative breakthroughs
in China's heavy truck light truck Division 2014 Business Conference, a total of 21 high-end light truck debut venue different configurations for a variety of operating environments, and accommodate efficient logistics, attracted participation The attendees are highly concerned. Based on feedback from market operations and the end-user's performance over the past year, the HOWO light truck exhibited at this time has indeed undergone comprehensive upgrades from product performance to appearance. Product line upgrades, appearance upgrades, interior and comfort upgrades, manoeuvres and upgrades, bearer upgrades, and brake upgrades will make it more marketable and maximize user revenue.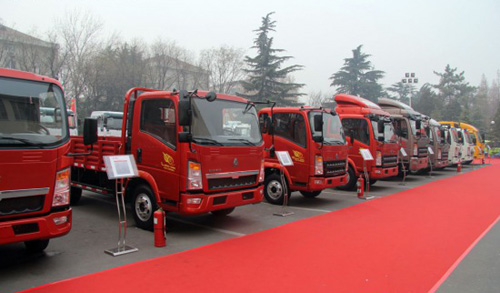 HOWO light truck
However, in the industry's view, heavy truck light truck products have not been a breakthrough and innovation, first of all, the appearance of the design found the shadow of Isuzu and Nissan, while heavy truck HOWO light truck and heavy truck light truck exactly the same crystal headlights, exactly the same insurance Bars and reflectors of the same style make people wonder, where is the difference between these two models? Of course, light from the surface can not give its conclusion to the next relative with the heavy truck Ace, because after all, the matching parameters is the key to its quality. However, it is well known that the Ace 7 Series Light Trucks have a total of six body structures. 156 models, with 16 patents, to allow China National Heavy Duty Truck to abandon the original technology, to invest heavily in the independent development of this kind of "superficial article" of light trucks - this will inevitably cause all skeptics in the industry to find a doubt Good reason.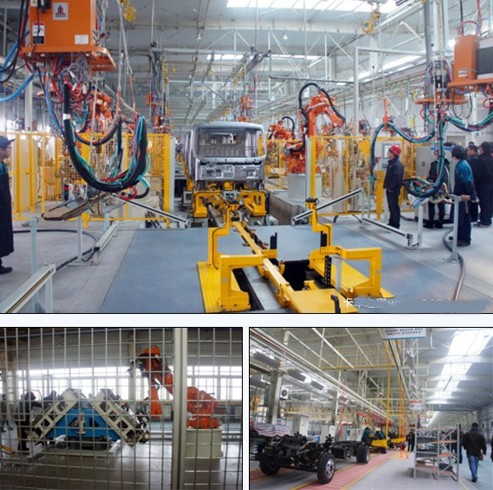 Heavy truck HOWO light truck production line
In an interview with a reporter, a logistic company manager mentioned that although heavy trucks rely on China Truck Group's own truck R&D technology and utilize the advanced technology of MAN MAN, which is a partner, it is positioned in the middle-end and high-end light trucks. However, there is no independent research and development of components, are copied and patchwork. Although heavy truck is the leader in the heavy-duty truck industry, the light-card customers are completely different from the heavy-duty customer groups. At present, there are too few service online stores built by China National Heavy-duty trucks in the country. This will inevitably affect the after-sales service. Therefore, Sinotruk light trucks want to reverse. This situation will take some time.
Need to improve sales and service network
<br> <br> due to the heavy truck light truck business has just started, so sales compared with easily more than ten ten thousand or even hundreds of thousands of Fukuda, Dongfeng and JAC and other established businesses, is still insignificant. Similarly, in the sales network construction and after-sales service, the above-mentioned companies accumulated for more than ten years, and the sales network construction has been very mature. It can also provide the different needs of users across the country. The heavy truck light truck due to start late, so the construction of sales and service network also need to improve.
However, we also saw the development of the heavy truck light trucks in the after-sales service. HOWO light trucks have set up 45 various service outlets and 1 accessories center library throughout Sichuan. These service outlets can provide maintenance and repairs for the vehicles and components of HOWO light trucks as well as the supply of common accessories. Accessories Center Curry has stocked a wide range of service accessories and covers required for HOWO light trucks to meet the different accessories needs of various service outlets and users in Sichuan.
Xu Xiangyang, general manager of China National Heavy Duty Truck Light Truck Division, introduced that the network coverage of Jinan Light Truck Company is relatively extensive, and the major provinces and cities across the country have to carry out the layout; Haixi Foxco is mainly based in the surrounding 10 provinces and cities, including Fujian, Zhejiang, Jiangxi, and two lakes. , Jiangsu and Anhui, etc. Chengdu Trump card is mainly based in the southwest, making better use of the policies of the State's western development and giving full play to the characteristics of its products.
We hope that heavy truck light trucks will achieve greater development in the construction of sales network in the coming 2014, so as to provide users with the convenience of after-sales services and meet the needs of different users.
<br> <br>
overseas strategy unsatisfactory performance
as a domestic light truck vehicle exports main models, on a year level, is gradually developing into a virtuous cycle. From a corporate perspective, in recent years, China's light-duty truck companies have actively participated in international competition, and the good news can be described as continuous: South Korea's leapfrog contracted to export 200 million U.S. dollars to Russia and set a record for the largest export of light trucks; Dongfeng signed the ASEAN Expo. 6,000 light trucks exported large orders; in November 2007, Foton Ao Ling signed another 3,000 export orders in Europe, setting a record for China's light trucks. Starting from the end of 2011, JAC Light Trucks carried out certification work in Singapore. In 2012, the products successfully achieved sales and quickly became the best brand for local light truck sales in China.
In 2005, the sales volume of China's high-end light truck market was only around 50,000, and its market share only accounted for about 5% of the total light truck market. The market share of medium and high-end light truck products is relatively low, but the demand shows a rapid growth trend. By 2010, the proportion of high-end light trucks has reached more than 100,000 units, and its market share has accounted for 7%-8% of the total light truck market. This provides a market guarantee for the technological upgrading of domestic light truck companies.
The export of light trucks needs the support of the development of the domestic market. Only by producing high-quality and high-quality products at home can we enter overseas markets. However, no matter whether it is the heavy truck light truck or the Chengdu trump card, it does not occupy a certain market share in the overseas market.
Hydrofluoroether Cleaning Agent
Hydrofluoroether (HFE) is a complex organic solvent, non-ozone-depleting chemicals. HFE is not naturally occurring. It was originally used as a substitute for CFCs, hydrofluorocarbons, HCFCs and perfluorocarbons. Developed by the product, the liquid is colorless, odorless, non-toxic and harmless, and is environmentally friendly. It can be widely used in the cleaning of various precision substrates, After washing, the liquid can be regenerated by distillation to reduce losses and save costs. and it is easy to store and transport.
Fluoride Solution,Hydrofluoroether Cleaning Agent,Fluorinated Cleaning Solvent,Fluorinated Organic Solvents
Guangdong Giant Fluorine Energy Saving Technology Co.,Ltd , https://www.tuwtechs.com