Only those who have been "pitted" will know that the feeling of being cheated is not good. The same is true for car owners, if they do not prepare in advance, more or less will be confused by the three-inch chaos of 4S shop sales staff. Some people are even ready for the preparatory work for buying a car, or they will be "pitted". Well, for the automotive industry, we don't know anything about it. What preparations should we make before buying a car?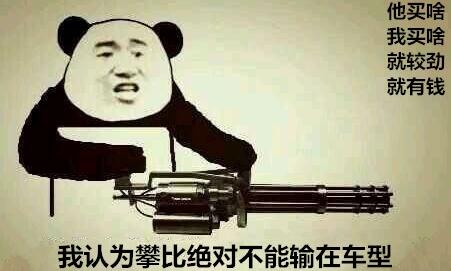 First, make a good budget, the budget can determine the approximate range you want to see, generally will only go up and down, for example, you have a budget of 100,000 to buy a 150,000 car finally. Then it is necessary to consider whether to buy a new car or a used car, the full amount is to borrow money or loans. A used car can cost the same amount of money to buy a higher-class car. However, if the car is inaccessible, then give up.
Second, pay attention to other services in addition to vehicles, including: insurance, loans, a variety of costs, such as car fees, decoration. The sum of these 4 kinds of money is still quite considerable. If you do not want to buy a car pit, first, buy a car to buy a low version, local tyrants ignore, most like those who want to match the local tyrants; second, insurance if you know someone who can not do in the dealer, loan with Reason, because this is a rebate. The last thing the 4S shop does not want to do is to come to a customer. As long as he bares his car, this can only earn a gross profit.
Third, car demand, good heart This kind of thing is subjective and broad, and then have to implement the actual needs. Who is the main driver, what is the main purpose of driving, there are no old children, and so on. Nothing is perfect, comfort and sports, power and fuel economy have to make a choice. In addition, some prices for later maintenance are also made clear in advance.
Fourth, try more and more to open, each car's parameters look no difference, open up feeling different, many things have to try it on their own before knowing that fit. Such as the Cheung Fung's brakes, such as some of the throttle is not a little deeper and still do not go, for example, some cars open in front of the row than sitting comfortably, but some of the comfort of the rear king. These are the configuration table can not see it, if someone around you can also consult more.
Editor's Note: Buying a car is much more about understanding how to properly use and maintain the vehicle. Refer to the experience of others. Older drivers should not listen to anything. Good habits can make vehicles live longer.
Spare Parts of Oil Press

The company manufactures and exports screw press parts also, you can easily get our spare parts in your location. All these supplied to you are qulifyed after inspection home. We do works based on our reputation in these years. Hope you can use our good quality parts in your oil mill.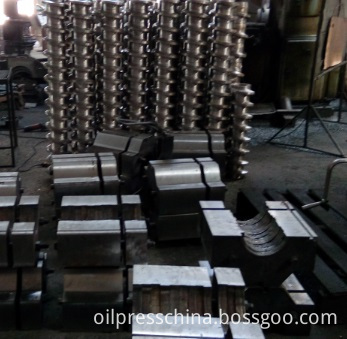 All our components used are made from high quality steel, 30% of life-span more than others common components. They are qualified of abrasion resistant spiral for expeller in all middle and big oil factory. We can take on the whole project from the design, manufacture, installation, commissioning of the complete plant of pre-press oil extracting, leaching, refining. And it is approved in many big oil mills home and abroad, such as Russian Federation, Bulgaria, Argentina, Armenia, Syria, Burma, Vietnam ect.
Oil Press Machine Accessory,Oil Mill Machine Accessory,Oil Press Machine Attachment,Spare Parts of Oil Expeller
Hebei Huipin Machinery Co.,LTD , https://www.oilpresschina.com