With the development of the economy and the improvement of people's living standards, the expressway is rapidly expanding in China. At the same time, some regions have begun to introduce highway monitoring into the traffic management system and began to play a role. However, with the increasing scale of system applications, how to effectively build a networked high-definition monitoring system with a large number of 500 roads and more than 2000 roads, how to effectively protect and maintain the system has increasingly become a concern for intelligent traffic and security engineering.
The contents of highway monitoring mainly include two parts: highways and toll stations. Thanks to its many years of experience in the surveillance industry and its extensive product line, Youtepu Technology has launched a highway dedicated monitoring and transmission solution. This program will address several important issues that high-speed companies currently face:
1. What is the remoteness of the expressway? How to set up a safe and reliable monitoring transmission system?
Highways are built between cities and cities, with large spans, harsh outdoor environments, and high maintenance costs. When designing a monitoring system, mature and stable equipment should be used.
2. Distribute toll stations, how to achieve centralized monitoring signal transmission?
The monitoring of the toll station at the end of the highway is very different from that of the highway. Its location is quite decentralized. How to centralize so many toll stations scattered in various regions and monitor signal transmission is a difficult problem.
3, how to solve the problem of compatibility between new and old systems and multiple systems?
The distribution of geographical locations in the expressway system is extensive, and the new and old supervision and signal transmission is a problem.
Based on these issues, Youtepu proposed a network-speed highway HD video surveillance 2000/500-way solution.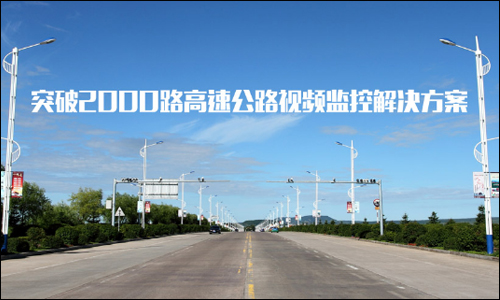 Project features:

1, with 10 Gigabit / Gigabit fiber networking, compatible ring, star topology;
2, with multiple common HD decoding output, to meet the high-definition screen connection port requirements;
3, with a variety of camera access, including electrical ports, optical ports, and POE;
4, large port capacity, high exchange capacity configuration, three-tier management to solve the 1000-2000 road video surveillance solution development diagram: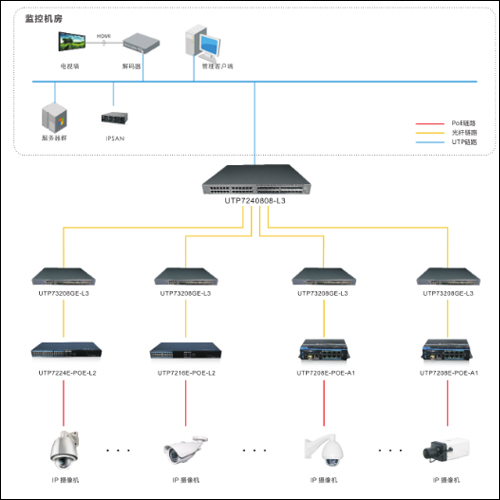 Solution access layer product features:
●Professional video stream switching chip scheme adopts high-performance AVB protocol for video streaming. It has built-in high-speed ARM processor, large-capacity cache and low-power integrated circuit, which makes the system run more stable and reliable.
● High-quality circuit technology adopts gold-plated module PCB board design and stable and reliable US imports of PCI sockets to effectively prevent oxidation, prolong service life, increase IC integration, improve line work and port connection stability, and reduce engineering maintenance costs;
● Follow IEEE802.3af/at, maximum support 60W
Each port of the PoE switch can provide maximum power of 60 W for the camera to meet the power requirements of high-power PoE powered devices.
● Dual-optical dual-connector provides optical double-uplink port design, and the electrical port can be used for local storage or short-distance transmission. Optical port can be used for long-distance transmission;
● High-quality redundant power supply The private security switch adopts a high-quality power supply with an average time between failures of up to 250,000 hours and features wide voltage, wide temperature, low radiation, high efficiency, and long-life surface. Redundant switching of power supply reaches millisecond level to ensure uninterrupted power supply;
● Concise web management The QoS policy based on multiple priority modes supports IEEE 802.1Q VLAN, port aggregation, spanning tree and other Layer 2 network management functions. The software interface is user-friendly and easy to operate. It is easy for engineers to set up and post-maintenance.
● 6KV lightning protection standard, 8KV electrostatic protection powerful lightning protection capability and electrostatic protection capability, improve product stability;
● One-click recovery supports one-touch recovery of IP addresses and user password settings for easy on-site management;
This solution is widely used in highways, thousands of video surveillance scenes.
The corona virus spread so fast all over the world recently. The number of infected persons increased fast. To help our customers spend the difficult time, we also supply the masks now. There're 3 types masks are available now. One isDisposable 3-Ply Non-Woven Anti-Covid19 Mask , second is Anti Conrona Virus Surgical Medical Disposable Face Mask, third is the KN95 anti-virus masks, All masks are qualified with CE ISO,FDA Certification.You can choose according to your request.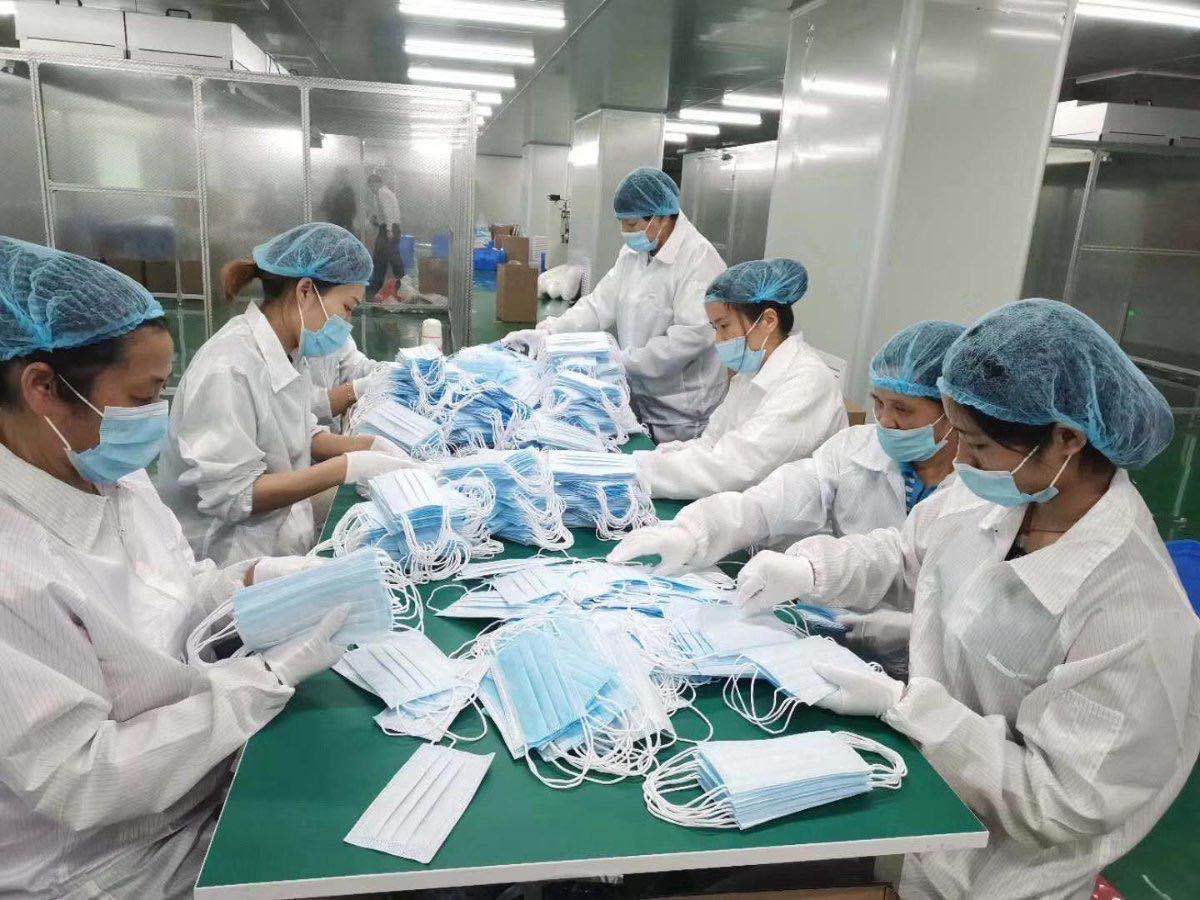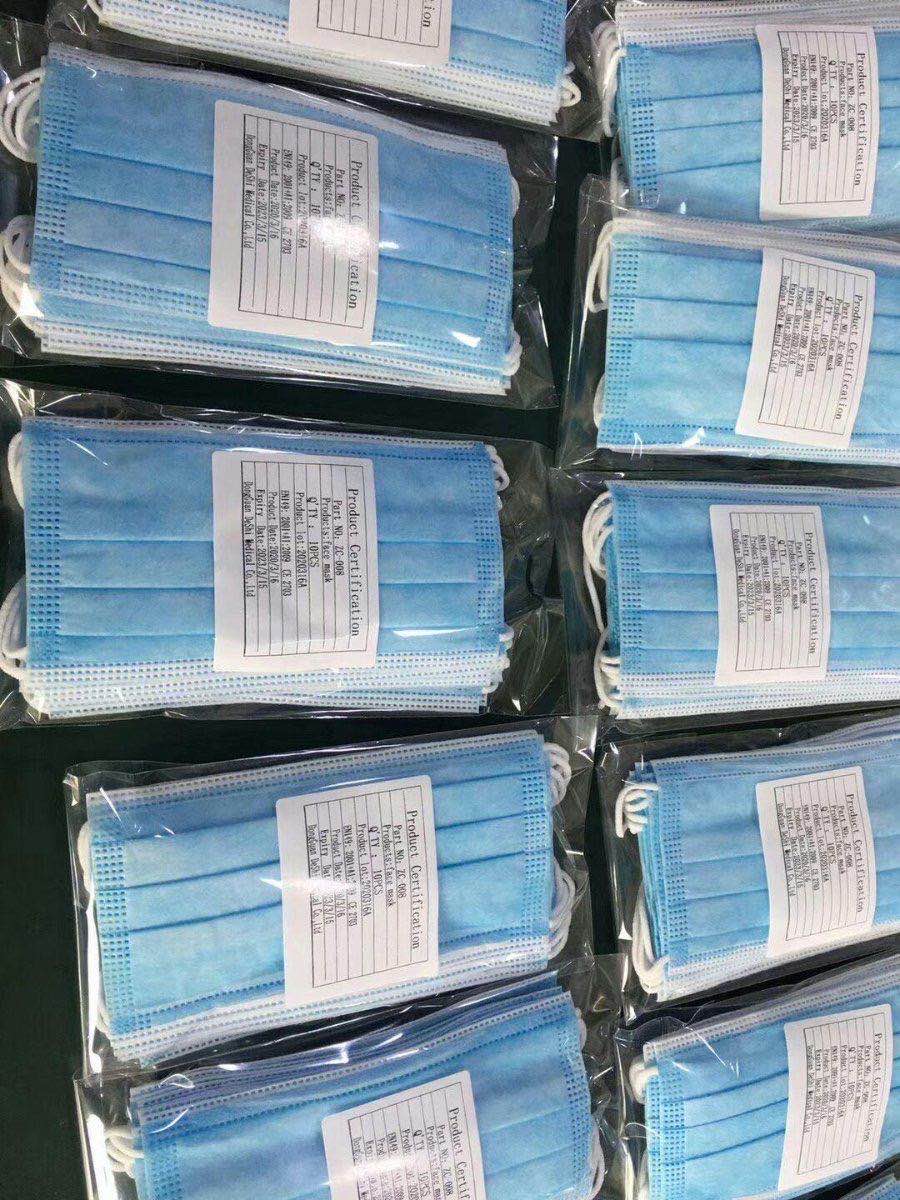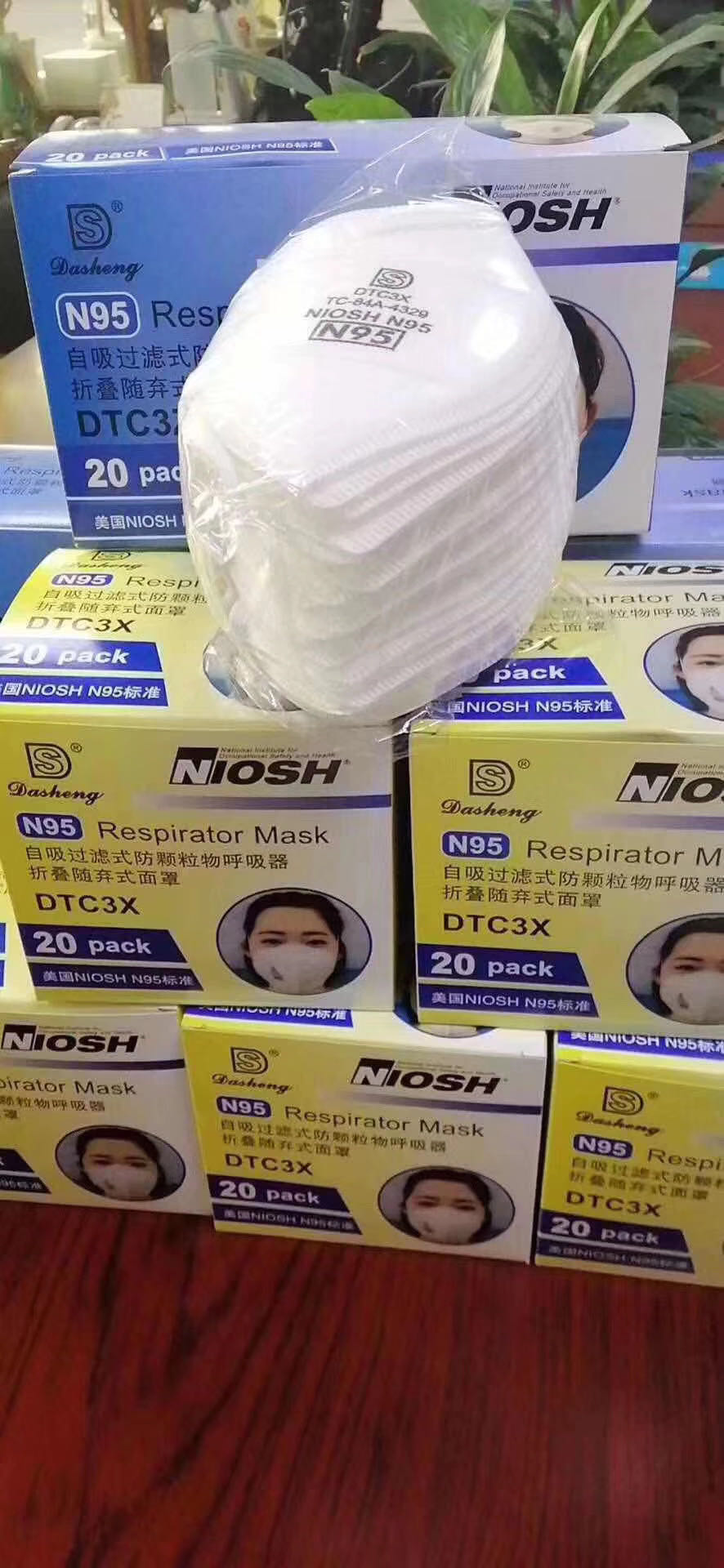 Anti-Covid19 Mask
EJ Industry Professional Valve Manufacture , https://www.ej-industry.com