[ Instrument Network Instrument Development ] Recently, the durability test device for the domestic membrane type gas meter cycle method independently developed by the Institute of Metrology of Zhejiang Province was officially put into use. The device can provide 450,000 gas meter cycle operation cycles, control the maximum temperature change not to exceed ±10 °C, and the maximum pressure change does not exceed ±300 Pa, which fully meets the stringent requirements of the durability test in the new national standard of Membrane Gas Meter.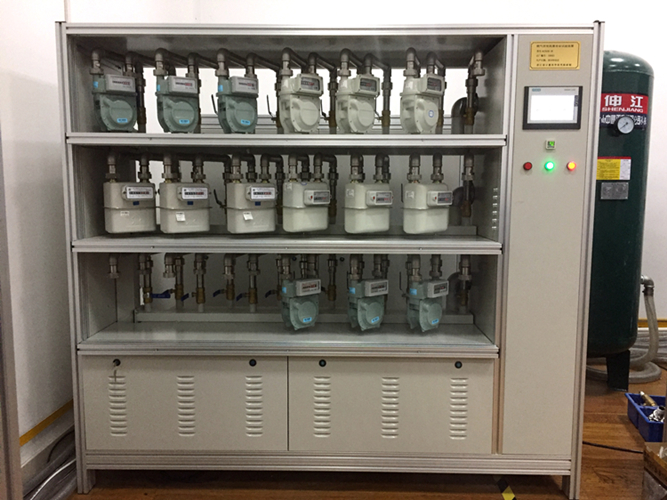 The new version of the national standard "membrane gas meter" refers to the EU standard, based on the international recommendations OIML R31 and R137:2012, fully consider the development trend of gas meter digitalization and intelligent technology. In order to ensure the synchronization of technical indicators and test methods with the international, higher requirements are imposed on the detection technology of the gas meter industry. The new national standard was released in May this year and will be implemented by the end of the year. Zhejiang Province is the main gathering area for domestic gas meter manufacturers, and it is extremely urgent to adapt to the new national standard.

The Institute of Metrology of Zhejiang Province participated in the drafting unit as the new national standard for membrane gas meters. It is problem-oriented and actively studied EU labeling and international recommendations in the early stage, keeping up with relevant requirements. At the same time, in the new version of the membrane gas meter national standard approval process, the fastest response to the gas meter enterprises to detect the latest performance indicators, organize scientific research, research and development testing equipment.

The commissioning of new equipment will provide technical support for the high-quality development of the gas meter industry, and will also play an active role in promoting the transformation and upgrading of the gas meter industry in Zhejiang Province and improving its quality.

(Original title: Provincial Metrology Institute independently develops advanced equipment to meet stringent test standards)
Heavy casters are used for the movement of heavy equipment, so the wheels of heavy casters generally use a single wheel with a hard tread. Nylon wheels, cast iron wheels, forged steel wheels, hard rubber wheels, polyurethane wheels, and phenolic resin wheels are ideal. Among them, forged steel wheel and polyurethane caster wheel are especially suitable for the wheels of extra heavy casters.
Industrial Wheels,Bed Casters,E27Heavy Duty Wheels,Heavy Duty Castors
Kaiping City Sunnywah Electronic CO.,LTD , https://www.knightcasters.com