Application:
Ceramic Sand Production
Certificate:
ISO9001,ISO14000
Model Number:
Reference to The Form
Experience:
More Than 30 Years
Production Products:
Ceramic Sand
Design:
by Our Professional Engineer
Installation:
Under Our Engineer′s Guide
Transport Package:
Standard Export Packing
Specification:
ISO9001, ISO14000
Origin:
Zhengzhou, Henan, China
Product Introduction
As the powder raw materials have certain humidity, the plate of Plate Granulator keeps rotating to enable the surface of big size granular to stick with material powder to make the finished products.
The Plate Granulator is widely used in different industries, such as cement, copper & iron and compound fertilizer. It is the main pelletizing equipment for powder material.
The main advantages are pelletization evenly, easy to control the moisture of pellet, high strength of pellet, simple structure, convenient operation, stable working and etc.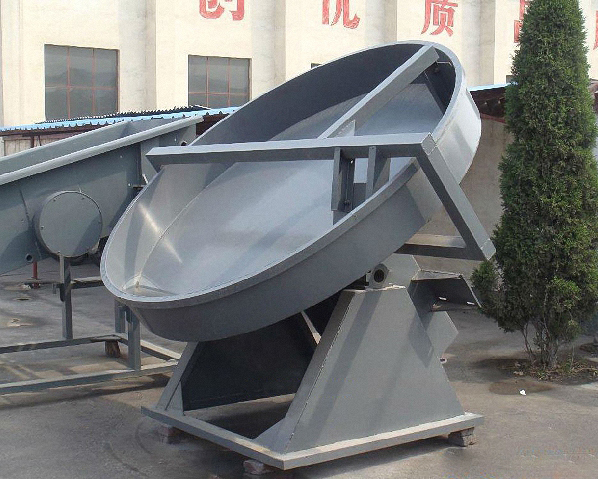 Working Principle:
The powder materials flow into the plate through the feeding tube which is in the center of the plate, and the spray nozzle under the feeding tube will spray the water drop towards the powder materials.
By the adhesive attraction of water drop, the powder materials will form many pellets. Under the action of gravity and centrifugal force, tiny size pellets roll towards the edge of plate and stick with powder material to enlarge their sizes. At the meantime, the pellets roll also by the force of friction.
The gap between scraping board and plate is very narrow (normally less than 5-10 mm). When the pellets roll to the position of scraping board I, only powder materials and tiny pellets can go through. Most small size pellets shall be scooped up and move toward to the plate edge and stick more powder materials again. This kind process keeps cycling to enable the pellets keeps enlarging their size. When all the pellets accumulated to certain height, the finished pellets will be scooped out by the scraping board.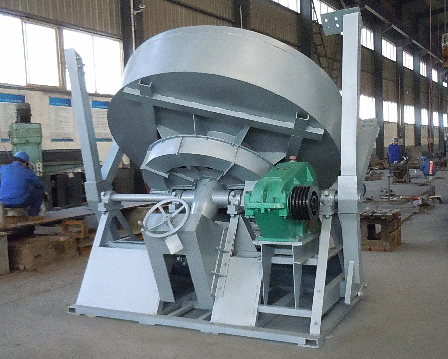 Company Name: Henan Zhengzhou Mining Machinery Co., Ltd.
Official Website: http://www.inczk.com/ & http://www.zkcomp.com/
24-hour Free Sales Consulting Phone: 861-0371 -5590 2866.
Company Address: Qiaolou caizhai industrial estate, Xingyang city, Henan Province
Please pay attention to the company's other products:
Price of rotary kiln: http://www.zkcomp.com/calcining/558. Html
Rotary Kiln: http://www.inczk.com/Products/459. Html
Preheater: http://www.zkcomp.com/calcining/605. Html
Cement Mill: http://www.inczk.com/Products/460. Html
Rotary Dryer: http://www.zkcomp.com/calcining/564. Html
Raw Mill: http://www.inczk.com/Products/1373. Html
Ball Mill: http://www.zkcomp.com/grinding/582. Html
| | | | | | |
| --- | --- | --- | --- | --- | --- |
| Model | Diameter(mm) | Capacity(t/h) | Revolutions(r/min) | Power(kW) | Weight(kg) |
| ZK-17 | 1700 | 1-2 | 13.8 | 18.5 | 3700 |
| ZK-22 | 2200 | 1-3 | 13.8 | 22 | 4200 |
| ZK-30 | 3000 | 2-4 | 11.3 | 45 | 8800 |
| ZK-32 | 32000 | 2-5 | 10.3 | 55 | 10500 |
| ZK-35 | 35000 | 2-7 | 9.8 | 75 | 13200 |
 
Product categories of Accessories Equipment, we are specialized manufacturers from China, Hydraulic decoiler, Hydraulic stacker suppliers/factory, wholesale high-quality products of Hydraulic decoiler, R & D and manufacturing, we have the perfect after-sales service and technical support. Look forward to your cooperation!
Accessories Equipment
Accessories Equipment,Hydraulic Decoiler,Automatic Stacker,Iron Roof Tile Machine
Botou Kaiyite Cold Bending Machinery Co.,Ltd. , https://www.chinacoldbendingmachinery.com