Measuring Principle:
Motion Mechanics
Applicable Medium:
Pure, Dry Gas
Operation Temperature:
5 ºC ~ 45 ºC
Wetted Materials:
Viton, Neoprene
Max Pressure:
3MPa (435pisg)
Repeatability:
±0.2% F.S.
Response Time:
≤1.5 Sec
Transport Package:
Standard Export Case Packing
Application And Features
    Mass Flow Meter (MFM) accurately measures mass flow rates, Mass Flow Controller (MFC) accurately measures and controls mass flow rates despites gas volume fluctuated due to pressure or temperature changes. Which is widely applied in the fields as: semiconductor and IC fabrication, special materials science, chemical industry, petrolic industry, pharmaceutical industry, environmental protecting and vacuum system researching, etc.. The typical applications include: microelectronic process equipment such as diffusion, oxidation, epitaxy, CVD, plasma etching, sputtering, ion implantation; vacuum deposition equipment, optical fiber melting, micro-reaction equipment, mixing & matching gas system, capillary flow control system, gas chromatograph and other analytical instruments.
    MD-05 series MFM & MFC bring the high accuracy, excellent repeatability, quick response, soft-start, better reliability, wide variety ranges of operation pressure (good operation in high pressure and vacuum situations), simple convenient operation, flexible installation, possible connecting with PC to carry out automatic control to the users' system. MD-05 series better be connected together with MD-06 Readout Box series, the cable connection is showing as following (Figure 1):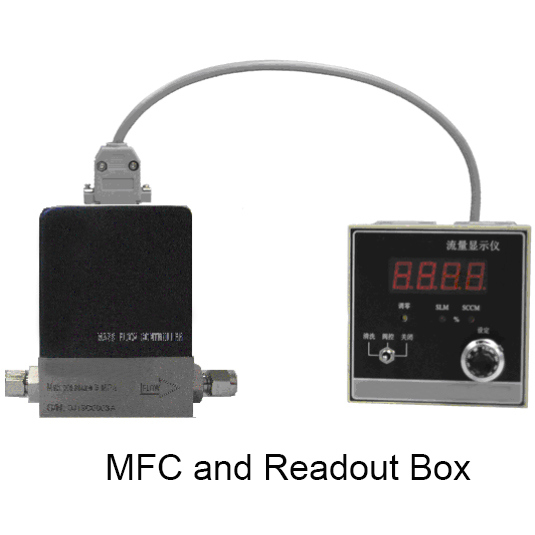 Technical Parameters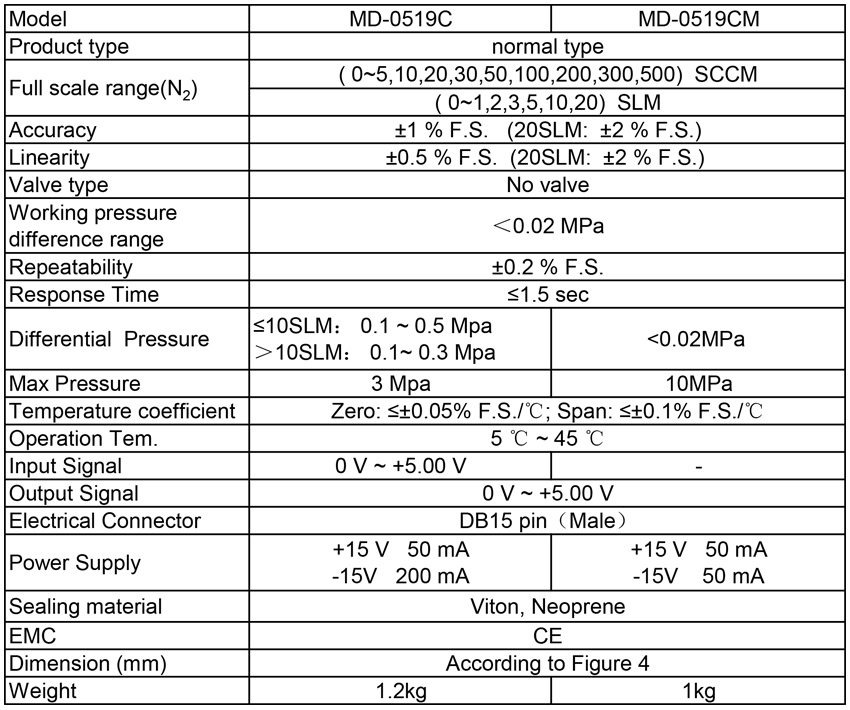 Notes :
MFC/MFM is calibrated by N2 as a standard gas.
Units:Â  Â  Â  Â  Â  Â  Â  Â  Â  Â  Â  Â  Â  Â  SCCM Â (Standard Cubic Centimeter/Min);
                                     SLM    (Standard Liter/Min)
Standard Situation:    Tem - 273.15K ( 0 ºC );
Air Pressure -          101325 Pa  (760mm Hg)
F.S :Â  Â  Â  Â  Â  Â  Â  Â  Â  Â  Â  Â  Â  Â Full Scale
Structure
    The MFM consists of flow sensor, flow-splitter bypass and flow amplifying circuit, add control valves and PID control circuit to MFM will compose a MFC. The following figure is exactly showing the structure of MD-0519C MFC after opening up its overall: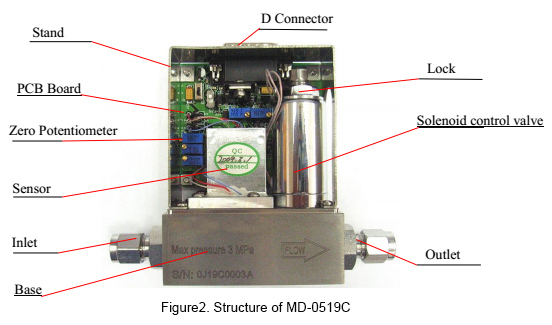 MD-0519CM is compared with MD-0519C, the difference of structures are only lack of solenoid control valves. MD-0519C, MD-0519CM are all 15 pins D connectors.
 
 
 
 
Xinxiang Lifeierte Filter Co., Ltd is specialized in manufacturing filter elements, filter housing, filter equipment, testing equipment and hydraulic parts.She is located in Xinxiang that is the center of filtration in China.Xinxiang Lifeierte Filter Co., Ltd integrates with oil filtration, water treatment and air purification to provide the society with more professional service and meet customers` demands. What`s more, Lifeierte has top-notch R&D team, professional technical team, effective production network and perfect after-sales service system. The corporate philosophy of Lifeierte is [to purify environment, to serve society, to manage faithfully,and to pursue excellence". The company also established the comprehensive cooperative relations with some famous design & research institutions and colleges. The quality of the product has reached the international advanced level and makes us achieve remarkable economic benefits.
Products
Mainly including:
National standard filters and filter elements, replacement of abroad filters and filter elements, the hydraulic equipment like oil filter machines and filter series, the filter detective equipment;
Compressed air filters and filter elements, air cleaning filter drums and filter-bag series, various kinds of air cleaning facilities in different patterns;
Kinds of water treating equipment like stainless steel water filters and filter elements, full automatic backwashing filters.
We carry out ISO, DIN, IDF and 3A industry standard strictly during the manufacturing process and all the products can conform to the standards of GMP.
The endeavor makes us more professional. The performance and the effect of our replace products are comparable with imports; in addition the performance and the quality of domestically-made filters or filter elements are also stable and reliable. All those have been selected and recognized by customers and research institutions.
testing standards are satisfied by the products
ISO2941- filter elements- the testing for the cracking resistance
ISO2942- filter elements-the identifying for the structural integrity
ISO2943- filter elements-the identifying for the compatibility between material and the liquid
ISO3723- filter elements-the testing method for the end load of filter elements
ISO3724- filter elements-the identifying for the fatigue properties of the filter elements
ISO3968- filter elements-the testing for determination of pressure differential/flow characteristics
ISO4572- filter elements-the testing for the multi-pass method for evaluating filtration performance.
Water Filter Service,Water Filter Installation,Commercial Water Filter,Water Filtration Services
Xinxiang Lifeierte Filter Corp.,Ltd , https://www.chinafiltrations.com