In 2016, the retail sales of China's auto market continued to improve. In the first five months, the total retail sales of Chinese autos totaled 9.816 million units, an increase of 8.4% year-on-year.
China Automotive Technology and Research Center revealed on the 16th that in May 2016, the total retail sales of China's autos was 1.937 million units, up 15.4% year-on-year; the passenger vehicle market retailed 1.692 million units, up 15.6% year-on-year and 9.9% quarter-on-quarter.
The analysis of the center pointed out that there are four main reasons for the improvement of the passenger car market.
The first is that the economy is generally stable and stable, mainly in the overall stability of industrial added value above designated size, total retail sales of social consumer goods, employment, and prices.
Secondly, the sales volume in the same period last year was affected by factors such as economic downturn and stock market diversion, which led to a low base. In May 2015, the retail sales of passenger vehicles was only 1.464 million, a negative growth of 0.1% year-on-year.
Third, the passenger car market is about to enter the traditional sales off-season, market demand is weak, coupled with the second quarter assessment pressure, price cuts stimulate demand to become the main theme, according to the China Automotive Technology and Research Center data resource center terminal price monitoring, passenger car transactions in May The price fell by 0.5% year-on-year.
Finally, the small-displacement vehicle purchase tax policy continues to play a catalytic role.
At the same time, driven by the start of a large number of infrastructure projects and the recovery of the real estate market, China's commercial vehicle market retailed 244,000 units in May, an increase of 14.4% year-on-year.
In China's passenger car regional market, Tianjin's cumulative growth rate ranks first in the country. It is worth noting that China's imported passenger car market performed poorly in May, down 10.2% year-on-year.
Pullylon provides water bladder tanks which are widely used for central air-conditioning, boilers, water heaters, frequency conversion, constant pressure water supply and other . The design and the fabrication are ASME code. Pullylon is an ASME U certified manufacturer.
Pullylon engineers provide all phases help on the product, including initial engineering, layout design, fabrication and final testing. Every product is made by strict quality standard.
The Bladder Tank has the following fuction:
1.Regulate the expansion and contraction caused by the system water temperature shrinkage.
2.Make a point system pressure constant.
3.When the system is leaking there will be water into the system.
4.Discharge the gas dissolved in the water periodically.
5.The scope of application of the expansion tank:
(1) t ≤ 120 ℃ hot water heating system adopted
(2) t ≤ 130 ℃ hot water heating system
(3) does not have a hot Water Storage Tank in domestic hot water supply system.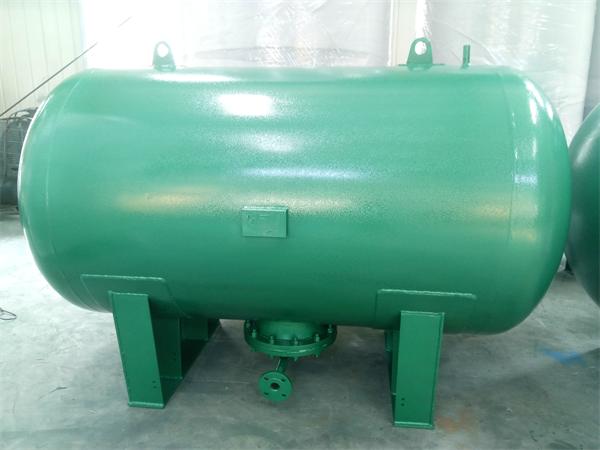 If you have any questions, please contact with us directly, Pullylon has been manufacturing the Storage Tank for more than 20 years, and our products have been exported to many factories, such as US, Russia, Singapore, Australia, Malaysia and so on. Welcome you can visit our Factory. For inquiry, Please send mail directly to us.
Bladder Tank
Bladder Tank,Water Bladder Tank,Well Bladder Tank,Steel Bladder Tank
Shandong Pulilong Pressure Vessel Co.,Ltd , https://www.pullylon.com